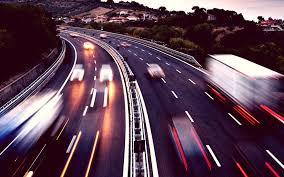 Brooks Bentz, Accenture: Though it sounds simple, inbound freight is a complicated issue. Think about how difficult it can be just to gather all the data on inbound freight spend. A large retailer, for instance, could have 5,000 trading partners shipping goods to its facilities.

Determining the financial impact of taking over inbound freight is also challenging. If a company uses a supplier with multiple facilities around the country, it may make sense to control the inbound freight in some areas, but not in others, because the economics are different.
In addition, consider these operational issues if a company decides to pick up goods at a supplier's facility: What are the hours of operation? How many dock doors are available? Are pickup appointments required? Does the company use a drop trailer program?
You need to make sure your equipment aligns with the supplier's facility, too. For instance, if you operate a fleet with hydraulic lift gates on the trailers, you have to make sure the pickup point does not have dock locks.
Another consideration with private and dedicated fleets is that they often are picking up at the same locations they deliver to—with pallets, totes, returns, and dunnage—and may not have sufficient capacity on the truck for inbound freight.
It is gritty, hard work to sort through all these factors. Then, once you figure it out, the vendor pool may change. You may use one supplier now, but if the purchasing department gets a better deal from a different vendor, you will have to go through the entire inbound freight analysis again with a new vendor.
Robert E. Murray, REM Associates: Drilling down on all the equipment specifics can be challenging. Say a company wants to take over inbound shipments so it can execute backhauls with its private fleet, but the nature of the product it hauls outbound prevents it from picking up inbound. It could be that the body type of the truck needed for the outbound shipment doesn't match what is needed for the inbound shipment. Or maybe the vehicle needs to be completely cleaned once a load has been delivered, so the company can't just turn around and pick up a new shipment from a supplier.
Castro: Organizations often focus on outbound shipments because they are easier to execute. You can consolidate outbound shipments as long as you have demand in similar places. Trying to consolidate inbound shipments requires much more planning.
Also, in some instances, companies don't have an accurate picture of who is involved in bringing in their inbound freight—they might be working with multiple freight forwarders, customs brokers, and third-party logistics (3PL) providers. Because it is so complicated, companies have a tendency to just look the other way.
Detour: Managing inbound freight is hard work, but it can pay off big time. Attack it by starting with basic analytics to obtain a fact-based understanding of your transportation operations.
"The first step is to identify your vendor base and gain visibility to who is hauling your inbound freight and how much it costs today," Bentz says. "Ask your vendors to break out freight costs from product costs on their invoices so you can easily determine what you are paying."
Then you can start to perform the internal analysis necessary to decide if changing freight terms and controlling all—or some—inbound shipments makes sense.
But don't overlook the details. "Make sure to qualify the scope of the challenge," Regan explains. "Companies need to address what it takes to satisfactorily implement an inbound transportation management program: Will they be able to set up a Web-based routing guide? How will they put chargebacks into effect? How will they ensure vendor compliance? How should they source their carrier base?
"If the project is too overwhelming, but still makes financial sense, consider outsourcing to a third party that specializes in freight management," he adds.